New Facial Routine May
Heyyy everyone hope you're doing well again during this semi half lock down still, we're all grinding and just getting by one day at a time. I think this lockdown has shown alot of true colours and character in people,everyone either is finding a new hobby they never knew would entertain them or a new hustle which is good. For today, I have a new facial cleanser routine.
My skin was acting up for a few weeks and I needed to get a new face wash, my favourite face wash that I spoke about in a previous blog got discontinued, pissed. But I scrambled on Youtube (again I don't know who it was specifically) but I saw a few people reviewing Cetaphil and I thought why not give it a try…
Cetaphil Gentle Skin Cleanser:
This is definitely one of the more gentle washes I've used on my face, more likely because it is soap free so it does not foam up when it reacts to water, it's little bit more of a thicker liquid and is very gentle on the face, I guess when you look at it everyones skin is gentle.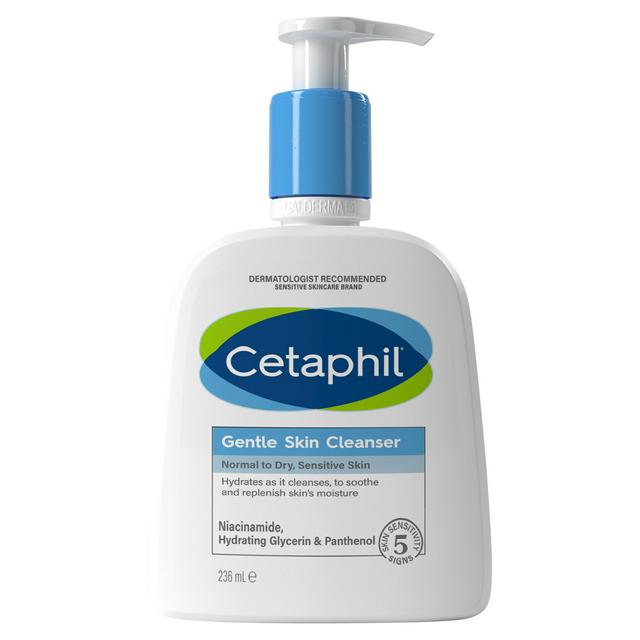 I'm still getting used to it, I think it's been around 2 and a half weeks that I've been using it and I have noticed my skin does look alot more smoother, its not aggressive on my skin at all. I wash my face with it and then use my face scrubber and wash my face again with it so I know my makeup or whatever dirt from the day I have on my face and then wash off with some warm water. My skin does look refreshed, although I think I am used to having harsher face washes that I can feel either tingle or have some foam effect, but this is quite a nice wash, nothing to overbearing for those who are conscious, this might be a good cleanser to try out.
T.N Dickinson Witch Hazel:
I used to use Witch Hazel way back in Secondary School, I got the simple one in the glass bottle from Superdrug can't remember which brand it was. But I saw this one again from youtube, usually I would use my vinegar and water method but at that point in time it does not seem that it was working, maybe my skin got used to it, I'm not quite sure but I thought ok Witch Hazel did work in a sense when I had my little teenage spot prone moments so why not try this again. I bought the T.N Dickinson Witch Hazel, I got that at the same time I got the Cetaphil. I have noticed my skin also brighter with this, I use it day and night and when I feel my skin is to oily during the day then I just wipe my skin with some cotton wool.
I think again I would need to keep using it, but I have noticed my skin has become more one toned. Obviously there is still the hyper pigmentation that will never go away, but from what it was, I can see the difference under my eye to the rest of my skin and it is more evened out. For those who know what Witch Hazel smells like, it can be strong, but I don't find it an annoying smell I'm used to overbearing fragrances and it's fine for me.
Aztec Indian Healing Clay mask:
Wooh child lol so this mud mask I always wanted but never got around to buying, so I invested and this definitely is an…interesting mask. I usually make my own masks cause atleast you know what you're putting in it, but I like to experiment. I've used this three times, the last time I used it I steamed my face with just plain water so my pores would open and then I placed the mask on my face. This comes in a powder by the way.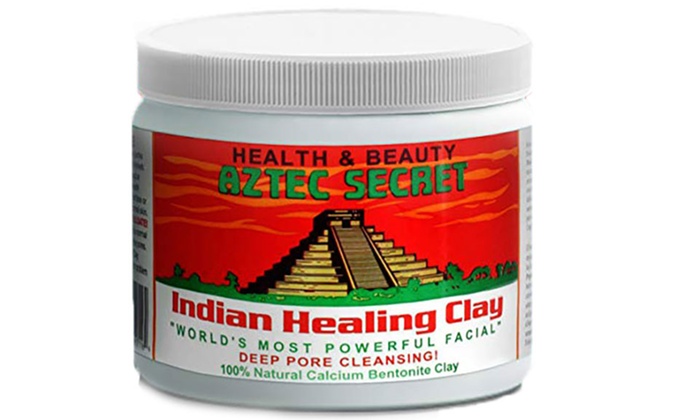 With the mask you have to add Apple Cider Vinegar to it, I don't think you have to but it's on the instructions so I thought why not, I add maybe two spoons of the mud mask and then two table spoons of the Vinegar, just trying balance both, and then boil some water, which I would do before hand and when it has cooled down a little bit then I pour a little into the bowl and mix it until smooth . Obviously you add more when needed. The mask dries quite quickly and you feel a tingle, when you're really still you can feel it tingle on your face and it TIGHTENS,my god. But I like it lool. So try not to talk to much cause the mask will crack. However, when you wash it off, your skin feels banging, I can't even complain about it. The only thing I would say is moisturise cause I know some people have said it makes their skin quite dry, just got to moisturise.
So there you have it a new routine, sometimes you do have to change a routine if it is not working for you, skin and hair is like a plant if you don't water it and nourish it then it won't look after you but if you over do it then it definitely won't look after you so you have to find a balance.
Please also make sure that you know what you're able to put on your skin as well be careful if you're not 100 percent sure, test it out first. Everyone's skin reacts differently so just be mindful.
(All of the items can be found on Amazon)
Hope you guys are having a wonderful day
Khad x