DIY Hair Oil
Gooddddd Afternoon everyoneeeee, I am hoping everyone is having a wonderful day, evening, afternoon wherever it is. So I had the idea to want to just grow out my hair, yeah….just an idea one morning and I decided you know what that is exactly what I am going to do. Fair enough it's not like it will happen over night but with positive vibes my goal is to get to waist length CHALLENGE ACCEPTED. I'm thinking that we can go past bra strap length (currently just hitting bra strap length) I'ma need everyone's support on this one as I feel *deep breath* this is going to be a long…process.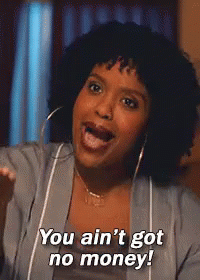 So in the spirit of this new energy that means that I have to spend some money…money that I think in my head that I have but my account says otherwise *smiley face*.
I've actually done this experiment before but I never followed through with it. As I was searching on YouTube about three years ago I was watching a woman that was called CurlyProverbs *hiii* and she mixed a few oils together which pretty much made a super oil, she was using it for quite a while but her hair looked pretty long anyway so I'm not entirely too sure how much further this did grow with the oil as well as anything else she was using. But from the consensus it seems the oil encouraged the hair length. Roll on three years later, I find the same video, my broke ass goes and picks up the items on the same day, except one because I had no idea what this was, but that was apart another video as I was crossing over other videos to see if they have tried it.
The list consists of;
Amla Oil – * this was on the list from another youtuber*
Table spoon – Henna
3-5 drops – Peppermint oil
3- 5 drops-Rosemary oil or Lavender (I saw Lavender on another channel if anything I would recommend the Rosemary)
3-5 drops – Tea Tree oil
¾ cup Castor oil
¾ cup Coconut oil
½ cup of Fenugreek seeds * but I couldn't find the seeds so I got the grounded fenugreek from a local supermarket*
1 tsp -2 tsp MSM *I crushed two tablets*
¾ cup Extra Virgin Olive oil
Vitamin C * I did not add this to my oil for some reason but I usually take it orally every day or every other day *
Brahmi – *I think you need to order this I could not find this so it is not apart of my actual oil. The men in the shop were not helpful either, thanks shabbas *
I put the measurements next to each product but to be honest I did not use the exact same amounts I kind of just dropped it in an empty clean gel pot and hoped for the best, the measurements were close enough for me anyway, you know when you think you can add alittle more in…yeah that was me.
Anyhoo, I actually added the Fenugreek, Henna and MSM first as it was all going to be powders although I really wanted the seeds for the Fenugreek but it was a spontaneous thing.
Then I warmed up the coconut oil for about 45 secs to 1 minute, then the Castor oil was heated it up for about 30 secs and they were added in.
Added the Amla oil which can be picked up at a beauty supply store, that can be used by itself and left in for about an hour or a little more,
*side note castor oil and coconut oil 30 seconds in the microwave, use this as a deep conditioner aswell as your normal conditioner, your hair will be more manageable*
Then added a few drops * I think it was more than 5 but you don't need to much of it* of the Peppermint, Lavender , Tea Tree oil to the mix, and stirred it up a little. Curly proverbs said she left her's for a week I believe for everything to infuse, but my happy ass decided to use it on the third day, I thought three days would be enough to be honest, and it actually smells really nice, well I liked the smell of it. As it is a lot of oil I would suggest putting this on at night, I was at work and I put it on in the morning time, granted I put a considerable amount in, it started to seep on to my neck, so I wouldn't even be surprised if my co worker was looking at me hella crazy.
But for right now I am literally applying daily, in hoping I do it without fail, as you do get the days when you just can not be asked to do anything, but its a must. So we will see how this goes, and will keep updating.
Has anyone ever tried or seen this DIY Oil, did you guys have any good results? If so let me know.
Until then Peace and Love,
Khad x
My name is Khadija I am an actress and I work full time, I started my blog as a small hobby trying to get out my creative juices, writing about my hair and skin care, little commentary on social issues and hopefully start my little nail varnish business some time in the future. I want to be able to progress in the entertainment industry as a serious actress and hopefully be able to write my own scripts. I hope my blog gives you some form of entertainment, whether you're just passing by or a regular reader, thank you for taking the time to read what's on my mind in the moment.
Khad x