Happy New year/ How I: Deep condition and blow out My kinks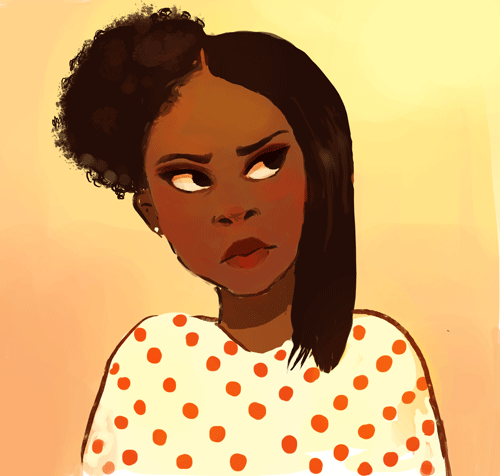 Hello my loves, it's been a minute, a very long minute. As usual work and life gets in the way, accident and all that other external sh!t and I thought it would actually be nice to come back with some harsh and light topics. Happy new year also, lets have a good 2019 *crossfingers* as I said to my friend we're already 22 days and I am confused as hell loool There are…many things that seem to keep happening, I've been watching them highkey transfold. But I thought I would start with something real simple for today, my wash and blow dry. 
Even though this is not even that difficult for some, but for others, well, it might be a little bit of a challenge. 
When I first started doing my hair ( a very long time ago) I had permed hair so it was easier to manage in that sense but I F!cked it up. Truth. So when I went to uni and started this new 'journey' I stopped perming my hair and trying to wash my hair and blow drying it whilst in transition it's was like…damn. But now I'm fully natural I can share my secrets, which probably isn't that secret, but I might help you in hair care. 
Henna: 
I wash my hair with henna I atleast do this once every month. I found the henna actually made my hair a lot thicker although my hair is thick anyway. And although I had some length it did boost the length to about bra strap length. So with the henna I find that my hair got more curly, to me which was a good sign although when I wanted to actually have a wash and go it was short. Pros and cons right, anyway it definitely changed my curl pattern, please don't ask me if I'm 3a 6b 2c I have noooooo idea and I don't go off based on that chart, when I was growing up all I knew my hair was curly and that's about it lool. Actually I'll try and find a picture to show the curl pattern. I also noticed that when I used the henna I had less damage and less dead hair falling out, all in all my hair was popping. 
I still use henna and I keep it on roughly 1 hour sometimes 2 depending if I feel my hair needs it. (Word of warning henna can dye your hair slightly depending on the colour, you can also get an Indigo which should make your hair go black, however, you can not henna your hair and have hair dye at the same time).


After henna: castor oil/ coconut oil 
After the slip and slide of henna I wash my hair out with shampoo, I usually do not use shampoo however you have to unless you want a green substance lurking on the side of your head. I use a non sulphate hair shampoo which I usually get from the beauty shop for London it's more so from like a place called shabbas. 
I get all the henna all out and in all honesty sometimes I do feel my hair is dry as I've obviously washed the oils out, however I make sure I am adding the mofo's right back in. I use something called castor oil, now this can also be purchased from the same place. There are different castor oils that have different smells. It's your preference. For some reason I have one that smells like medicine? Not sure how that happened. Anyway I place a small drop, I mean the smallest amount into a plastic cup and if I'm feeling real extra I put a small amount of coconut oil into the cup also, and place in the microwave for 30 secs, dear god, do not put it on for longer, it's oil it heats up very quickly. And please dear god! Do not, I repeat , do not put it directly on your scalp after you've taken it out the microwave, it will burn you! I feel it in my spirit from Past experience. Anyway let it cool just a tad and when it's warm but not hot like hell add this to your scalp and hair and leave for about half an hour. It's not necessary to have overly excessive amounts of castor oil in the cup, for anyone who knows of castor oil it's thick,  very thick you only need a little bit.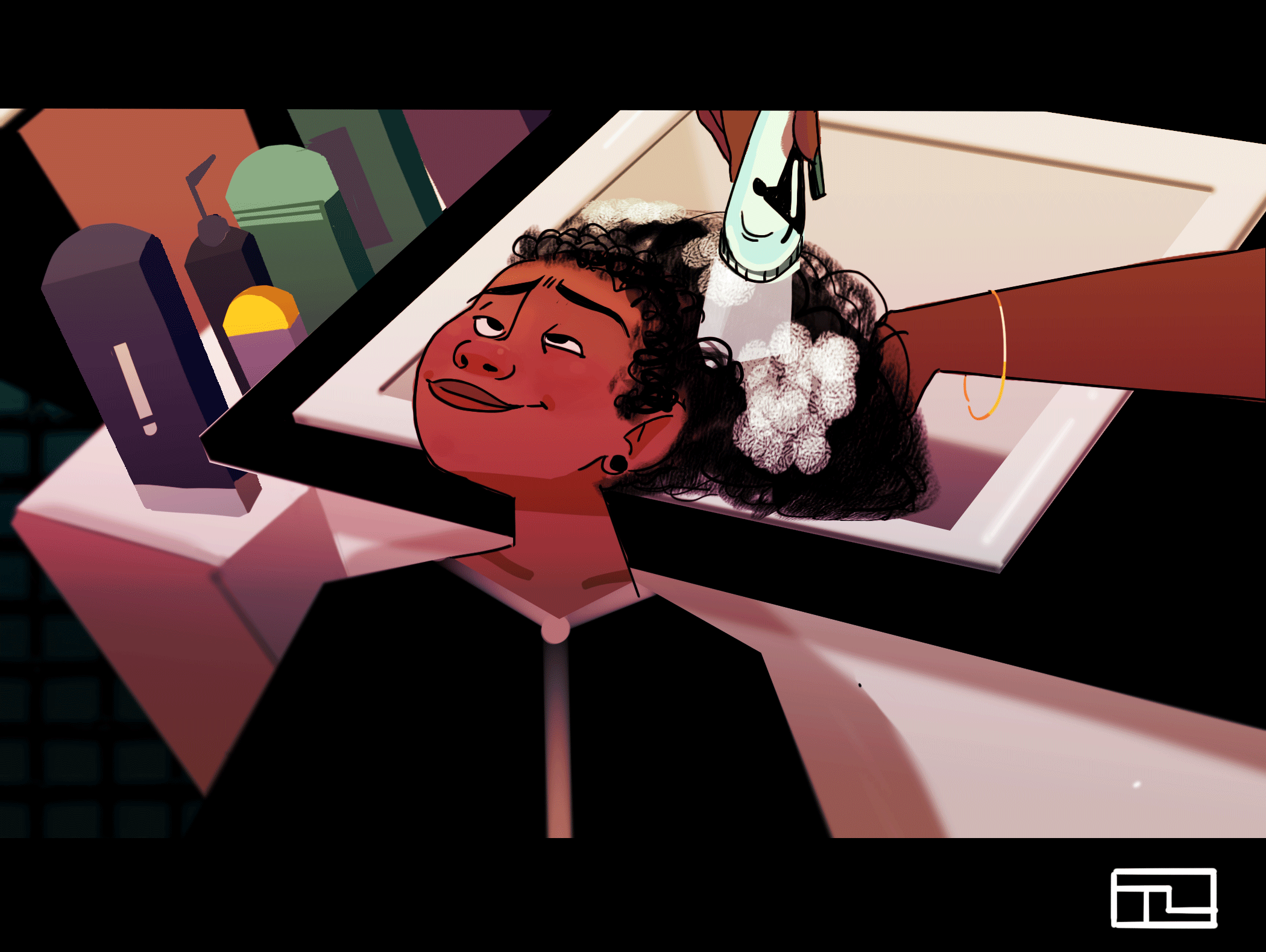 Conditioner: 
As I said I'm natural, my hair is curly and tight wet so when I wash my hair in general I use only conditioner, but when it's with the henna then I wash with the shampoo. 
I would suggest when the castor oil is on add the conditioner on aswell, this is like a deep condition when your hair just need some therapy, again leave this on for half an hour or longer if you want with the castor oil and wash out. Make sure to comb out your hair whilst the conditioners in it will be your savior. 
Blow out:
Okiedokes, now this bit. It's odd because my mum one night actually blow dried my hair out in a certain way one night (you know how mums come in and just start helping without being asked) and she blow dried it out in a way that made it straighter than when I did it and the only thing she did was going SLOW. Odd right. 
So as my hair is wet I use this gem! It's called Kéra care silken seal its a need! Literally I split my hair into four sections, smaller bits better success. I add a small amount of the keracare on my hair and comb it through, if I want to add more moisture then I add also a little bit of almond oil to this, make sure to comb your hair again in this step it will help and then I blow dry out my hair from the ends working all the way up. Go slowly so the air can really get to the strands. Sometimes I go on a Medium heat and some times I go to the highest heat and just make sure that I do not over do it when it comes to blow drying. But by the time I've done one section literally all four sections can be completed in the space of 10 minutes maybe even less, it's just simple and quick and as long as it is detangled then there is no issues. 
Granted when your hair is longer and thicker obviously it would be very different, it's likely to take longer.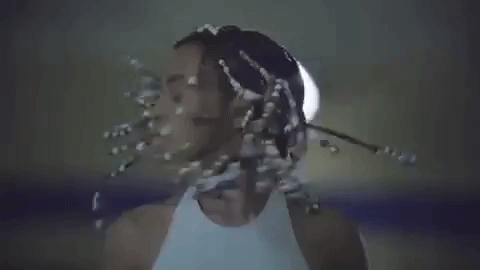 And there you have it a easy and more controlled blow out. 
I definitely will be writing a lot more, maybe even just mundane tasks, it's nice to be back ahhhh 🙂 
Peace and love 
Khad. 
My name is Khadija I am an actress and I work full time, I started my blog as a small hobby trying to get out my creative juices, writing about my hair and skin care, little commentary on social issues and hopefully start my little nail varnish business some time in the future. I want to be able to progress in the entertainment industry as a serious actress and hopefully be able to write my own scripts. I hope my blog gives you some form of entertainment, whether you're just passing by or a regular reader, thank you for taking the time to read what's on my mind in the moment.
Khad x